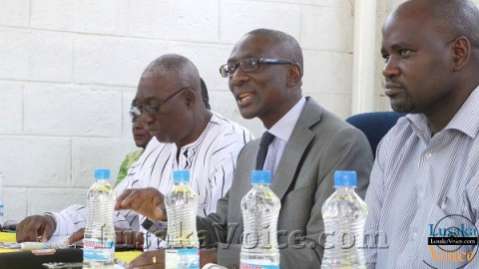 National Restoration Party (NAREP) President Elias Chipimo says Zambia is in dire need of genuine leadership to help overcome the problems facing the people.
Speaking when he featured on a live program on North Western Television in Solwezi last night, Mr Chipimo says the major problem facing the country is lack of good leaders who can provide solutions that will help the people of Zambia get out of poverty among other challenges they are faced with.
Mr Chipimo notes that politicians should understand that politics is about people and that politicians should put the interests of the people first before their own interests.
He adds that the ruling Patriotic Front lacks a framework to govern stating that this is why many things have gone wrong in the country.
Mr Chipimo notes that constructing roads,building schools and other infrastructure developments is not good enough because people need decent jobs and empowerment.
He further states that the performance of the patriotic front since coming to power has been below par due to lack of preparation to govern the country.
Mr Chipimo stresses that NAREP is ready to bring true and meaningful development to the country.
qfm