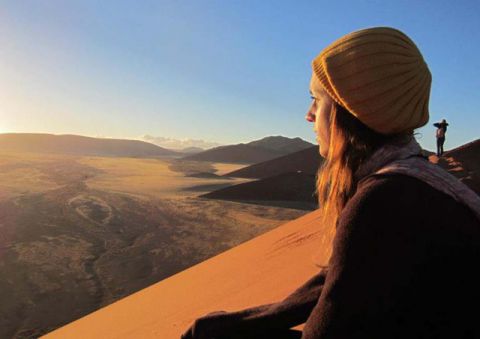 Ashley Feuchs, a 2008 John Jay High School graduate and volunteer in the Peace Corps, is currently serving in rural Zambia as a community health volunteer. Ms. Feuchs, whose efforts were documented in The Ledger in August, has successfully completed a mother's labor and delivery ward with one of her communities (Ndondi village), and she is now working on a local health post for her remaining villages. She is raising funds for her Nachibanga Village Health Post through the Peace Corps Partnership Program, her last Peace Corps Zambia donation-based project.
Ms. Feuchs will implement this project, developed to address pressing community health needs, with local Zambian counterparts. These villagers have already shown their voluntary commitment by tirelessly molding bricks and digging the foundation for the health post, Ms. Feuchs said, adding, "This project will benefit the people of the community for many years to come."
She must raise $4,987.74 from friends, family and other interested donors. The easiest way to donate is to visit peacecorps.gov/donate and search by the project number, 14-611-001. Gifts supporting the project are tax-deductible.
People should feel free to call the Peace Corps Washington office directly at 202-692-2170 or 1-800-424-8580, ext. 2170.