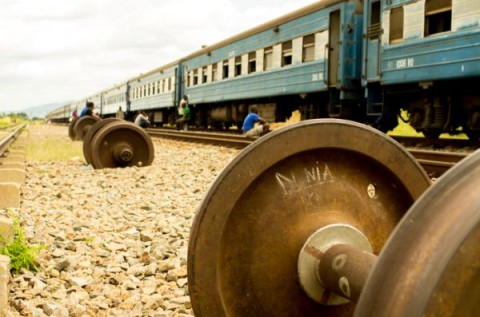 A rail line carrying passengers and freight between Zambia and Tanzania reopened on Sunday after a week-long closure that affected copper exports from Africa's biggest producer, officials said.
The TAZARA line, a key route for copper exports from Zambia and neighbouring Democratic Republic of Congo, was closed on Monday after a truck hit a railway bridge in Tanzania and damaged part of the track.
"Engineers on site have advised that the line shall re-open on Sunday, a day earlier than originally expected," TAZARA spokesman Conrad Simuchile said.
In March, the national railways of Zambia, Democratic Republic of Congo and Tanzania signed an agreement to make it easier to transport goods such as copper by rail between the three countries.