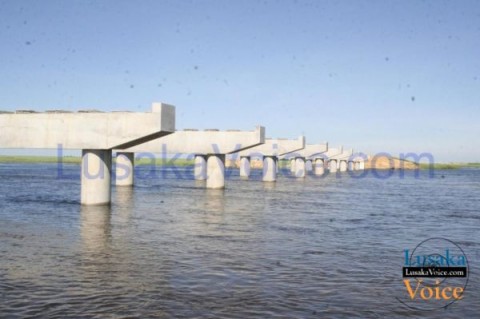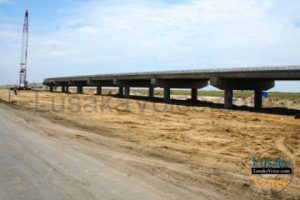 A mention of the term Mongu- Kalabo road had over the years become similar with failed political and developmental undertakings.
This is because the 34kilomiters stretch from Mongu the Province capital to Tapo area, a stretch that cuts through the Barotse Flood Plain and is the problematic part of the road project has so far gobbled billions of kwacha during its first and disastrous phase.
But the current construction works of the road which is one of the most expensive and involving road projects in Zambia because of its geographical location and is being done by a Chinese company AVIC International to a tune of K1.3billion has so far shown signs of success.
Success scored by AVIC International on the road project includes, the erection of seven (7) 30mitres deep from the ground level and 280 long bridges out of 27 bridges that will suspend the road above the murky ground usually flooded during the rainy season.
This has cheered Mongu and Kalabo residents who since time in memorial have depended on canoes and banana boats to travel to and fro.
Akakulubelwa Mubiana a Kalabo resident said he was confident that the current construction of the road whose design he said was a marvel would be a success.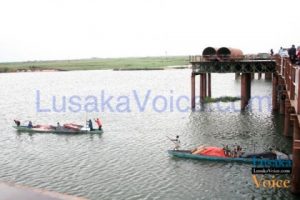 Mr. Mubiana said earlier embarkments of the road in question failed due to poor material and quality, lack of control and poor design.
He said AVIC International took time to study the geographical area adding that the company also involved locals in getting firsthand information on the flooding pattern of the and hence the success in the first phase of the road.
Mr. Mubiana said the importance of the Mongu-Kalabo road cannot be over emphasized as it will not only link Kalabo to Mongu the provincial capital but will also create business opportunities for the entire province as it will open up the area to neighboring Angola
As the much talked about road is still under construction, the  people of Kalabo still have to use dug-out canoes or banana boats- or if not, pay an amount equivalent to someone travelling to Lusaka.
The situation on the ground is worse as teachers, Nurses among other civil servants from Kalabo have to pay K110, 000 as transport fares on Land Rovers to get to Mongu so that they get their salaries.
T.M