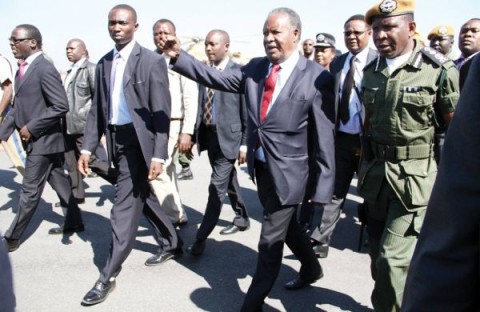 President Michael Sata is tomorrow 12th November, 2013 expected on the Copperbelt to launch the construction of the Kitwe – Chingola Dual Carriageway in Kitwe.
The K561 Million road project, comprises of the upgrade of the existing 45.5km to the North bound carriageway from its junction with the Kazembe junction in Kitwe to Kasumpe junction in Chingola.
And the South bound carriageway works consist of the construction of the new carriageway.
The scope of work will also include the construction of a new bridge at Mwambashi River and reinforcement of the existing bridge at the same location. The project will be implemented over a period of 2 years and is expected to generate over 500 jobs during the construction period.
And President Sata has emphasized the Government's desire and resolve to improve the road infrastructure through the implementation of the on-going Link Zambia 8000 road project in the country as enshrined in the PF manifesto.
The Head of State expressed confidence that his administration is on course in implementing campaign promises.
This is contained in a statement issued to QFM News by special assistant to the president for press and public relations George Chellah.