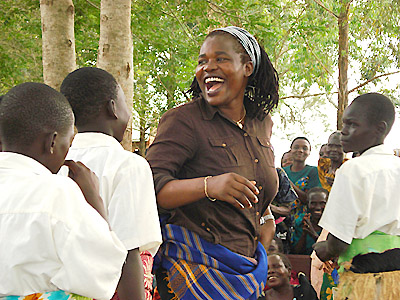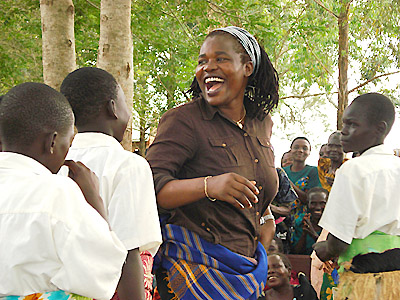 On the heels of the success of this year's edition of their annual potluck fundraiser, which brought in over $1,300 for the Grandmothers to Grandmothers' Campaign of the Stephen Lewis Foundation (SLF), the St. Marys Stonetown Grans are back to work supporting relief efforts for people in Africa affected by HIV/AIDS.
On Saturday, Nov. 16, in association with their sister organization the London Grands, the Stonetown Grans will host what representative Nancy Vermond describes as "an educational and inspiring event" at St. Marys United Church.
Ida Nambeya, SLF field representative from Zambia, will visit St. Marys and speak about her work assessing and monitoring projects that receive funds from the Foundation to help turn the tide of HIV/AIDS. According to Vermond, Nambeya's work takes her to a total of 15 countries in sub-Saharan Africa.
Nambeya, Vermond adds, has been called "the face, hands and heart of the Foundation," working at the frontlines of the work done by the organization — founded by the former Ontario New Democrat leader and Canadian Ambassador to the United Nations. "The trust, partnership and accountability that Ida builds are the key to the way the Stephen Lewis Foundation works," she adds.
As an SLF field representatives, Nambeya goes back to each program again and again in her work of building partnerships and supporting the work of combating HIV/AIDS at the community level.
"It is a privilege to welcome Ida Mukuka to share her experiences with us," Vermond says.
If you want to learn from her and from SLF staff about the Grandmothers' Campaign, including how to start a grandmothers' group where you live, please come to the St. Marys United Church on Nov. 16. Coffee, tea, and muffins will be served from 9:30-10:30 a.m., and the session will start at 10:30 a.m. in the church hall. It is free and open to the public, both men and women. High School students are welcome to attend.
St. Marys United Church is located at 85 Church St. S. in St. Marys.