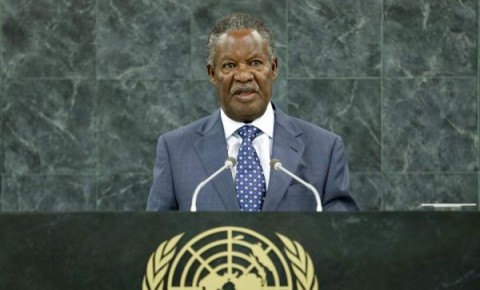 GOVERNMENT has called on the Church to continue praying for President Sata so that he can continue running the affairs of the country on biblical principles.
Lusaka Province acting permanent secretary Bright Nundwe said Mr Sata appreciates the role the Church plays in various areas and urged it to always pray for the President.
Mr Nundwe said this in Lusaka on Sunday when he officiated at celebrations to mark five years of the existence of Miracle Impact Ministries International in Matero.
"The Church has a mandate from the Lord to pray for this nation and the leaders, starting with the President.
"In this mandate lie the peace, deliverance and prosperity of our nation because we recognise the Lordship of Jesus Christ," he said.
Mr Nundwe said Government regards the Church as a critical stakeholder which plays a vital role in promoting morality in the country.
He said the Church should continue to remember the Patriotic Front (PF) government and President Sata in prayer, saying without the Spirit of God guiding Government, the nation will go astray.
Mr Nundwe said the PF government holds the Church in high esteem and appreciates the relationship that exists between the two parties.
He also commended the Church for collaborating with Government on national issues.
Mr Nundwe has since called on other stakeholders to emulate the Church by working with the government to collectively develop the nation.
And Miracle Impact Ministries International Bishop John Nyendwa said his church will continue playing its key role of providing a prophetic voice to the nation.
Bishop Nyendwa also said his church will continue partnering with Government in an effort to improve people's living standards.