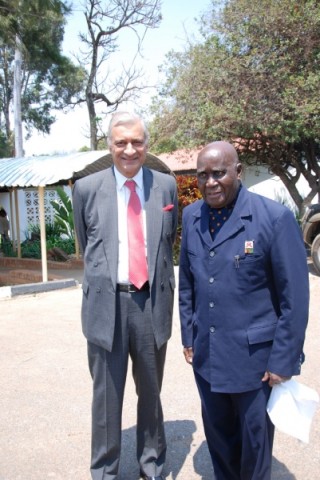 Zambians for Empowerment and Development (ZED) President fredrick mutesa has added his voice on the need for first republican president Kenneth Kaunda to sustain a role that is above partisan politics.
The first republican president has come under heavy criticism over his alleged disparaging statement against the opposition during the commemoration of the country's 49th independence anniversary in Kitwe last week.
Dr. Mutesa says much as Dr. Kaunda deserves all the respect from all Zambians for being the founding father of the nation, it is disappointing that he would portray a partisan line by being inclined to President Michael Sata and the ruling Patriotic Front (PF).
Dr. Mutesa says the country's constitution prohibits a former Head of State from engaging in active politics as Dr. Kaunda is doing.
He says by issuing disparaging remarks against the opposition Dr. Kaunda is in essence speaking against the aspirations and wishes of the people in the country who fought and struggled to have the reintroduction of multiparty democracy.
Dr. Mutesa has told QFM in an interview that he is at pain to speak negatively against Dr. Kaunda urging him to be above partisan politics.