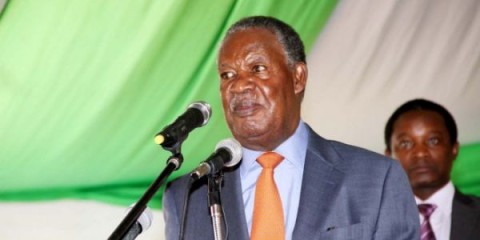 His Excellency, Mr Michael Chilufya Sata, President of the Republic of Zambia, has expressed deep sorrow and regret at the death of Chief Chiundaponde of the Bisa people of Mpika District in Muchinga Province.
In his message of condolences to Muchinga Province minister Colonel Gerry Chanda, President Sata said since his ascendance to the throne, the late Chief Chiundaponde has played a pivotal role in promoting local development and upholding unity among his subjects
and beyond.
He said the passing on of Chief Chiundaponde will be felt by many Zambians. "Kindly, convey on behalf of the people and the Government of Zambia and indeed on my own behalf, heartfelt condolences and sympathies to the royal family. May the Almighty God grant the royal family fortitude and comfort during this painful period," President Sata said.
Chief Chiundaponde passed away on Monday, October 21, 2013 at the University Teaching Hospital [UTH].
Issued by:
SPECIAL ASSISTANT TO THE PRESIDENT
GEORGE CHELLAH
PRESS AND PUBLIC RELATIONS