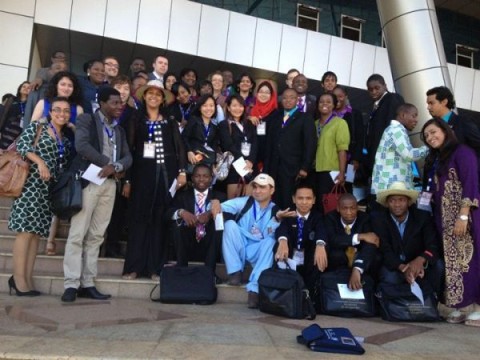 The Commonwealth Students Association has cried foul that the decision to freeze employment in 2014 by government was not done in the best interest of the Zambian youths are completing their studies in higher learning or completing secondary school.
CSA Africa Region President Thompson Luzendi in a statement issued to QFM News notes that the move by the Minister of Finance to freeze employment in 2014 in the public sector will directly contribute to even higher levels of unemployment the country is already grappling with.
Luzendi says they feel it is governments' responsibility to provide employment for its citizens especially under its wings and ministries, adding that with the creation of so many new districts one would have thought that there would be plenty of massive employment in the public sector.
He says the government should never be seen to contribute to levels of unemployment but should rather provide employment for its citizens.
He says its a pity that the current government has decided to freeze employment for an entire year, wondering where those graduates who are coming out of colleges and Universities will go, especially that government is the major employer in the country.
Luzendi states that the move by the PF government to freeze employment in 2014 in the public sector is a clear contradiction to the Patriotic Fronts promise and manifesto of "More Jobs and More Money in people's Pockets.
He adds that in as much as the Commonwealth Students Association appreciates the effort the government is putting in to ensure that there is tangible development in the country especially with the road sector and public infrastructure development, the move to freeze public jobs is a wrong one stating that not only is it going to make the current government unpopular but it will also impact very badly on the lives of the Zambian youths who have rallied behind the current government until now.
Luzendi has since reminded the PF Government of what their manifesto states and to stick to policies and programs that are in line with their manifesto.