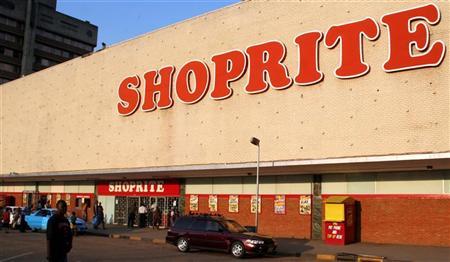 Government says that Shoprite Checkers should cease its operations in Zambia if it can't stop mistreating Zambians.
State House permanent secretary Kaiza Zulu said yesterday that the chain store, headquartered in South Africa, should not be surprised if Government, through local authorities, withdraws the firm's trading licences countrywide.
He said this in the wake of an announcement that Shoprite had fired all its 3,000 striking workers.
"All those purported to be fired are not fired. As Government we have provided an enabling environment to excel and we expect nothing but a reciprocal feedback from the investors regardless of their size.
"Government is aware that Shoprite makes most of its money from Zambia among all other chain stores," Mr Zulu said.
And Minister of Labour and Social Security Fackson Shamenda has asked the striking workers to resume work today and directed management and union leaders to commence fresh negotiations and conclude them within 10 days.
And Mr Shamenda said Shoprite management has no right to dismiss workers without notifying and getting approval from him.
Mr Shamenda said the minimum wage which Shoprite management and National Union of Commercial and Industrial Workers (NUCIW) agreed to pay workers was not suitable for multinational companies like Shoprite.
He castigated Shoprite management and NUCIW leaders, saying it was irresponsible for the two parties to agree to pay workers' wages which are not suitable for them.
Mr Shamenda said multinational companies like Shoprite are supposed to pay workers more than the revised minimum wage Government set as this only applies to local companies.
"You are supposed to pay far much more than that. The minimum wage is for shop workers in Kamwala and elsewhere," he said.
Mr Shamenda said Shoprite management and NUCIW leaders should commence negotiatons for new salaries for workers and urged them to compare with salary increments Government awarded civil servants.
He said paying workers' wages which are below what they are supposed to get is an insult to the people.
And MONICA KAYOMBO reports that the Ndola City Council has shut down the Shoprite outlet in Ndola for alleged failure to meet minimum health standards.
Council public relations manager Roy Kuseka said at a press briefing in Ndola yesterday that the local authority will soon write to the Ministry of Local Government and Housing to recommend for the revocation of the trading licence for Shoprite until the chain store meets the minimum health standards.
"Shoprite Checkers in Ndola will remain closed until this matter is resolved," Mr Kuseka said.