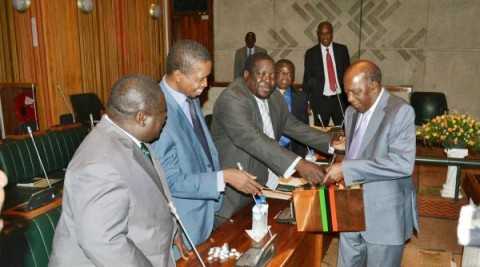 Finance Minister Alexander Chikwanda says the two year freeze on recruitment in the public service as announced in the 2014 national budget has nothing to do with pressure from donors over government's over borrowing.
Mr Chinkwanda in a ministerial statement to parliament today said the deferment in recruitment is purely for reasons of lack of fiscal space.
He adds that donors do not interfere in the internal operations of Zambia.
He says employment has to be related with government's capacity to pay, stating that already for the fiscal year 2014 the civil service wage bill will absorb 52 percenet of the internally generated revenue estimated at K30 million.
Mr Chikwanda says with the suspension of recruitment in the public service, government is merely giving itself time to recruit when financial circumstances permit.
And Mr Chikwanda says the ministry of Community Development, Mother and Child Health has been given treasury authority to recruit 952 workers in 2013.
He says the money for the recruitment has been provided for in the budget and that should the ministry not manage to recruit the authorized number this year, they will be allowed to continue with the recruitment next year because the money is already provided.