TP MAZEMBE Zambia internationals Stopilla Sunzu, Rainford Kalaba and Nathan Sinkala face arrest for failure to comply with the immigration exit procedure.
And Minister of Youth and Sport Chishimba Kambwili is disappointed with Mazembe's failure to release the three players for tomorrow's international friendly against Brazil.
Defender Sunzu, midfielders Kalaba and Sinkala sneaked back into the Democratic Republic of Congo (DRC) on Saturday.
The three players were in Lusaka and Mazembe representative Andre Mtine told journalists at a press briefing at Golfview Hotel that the three Chipolopolo stars are unfit to lineup against Brazil.
Immigration department public relations officer Namati Nshinka said in a statement issued in Lusaka yesterday that they intend to arrest the players and anyone who may have aided their exit to Lubumbashi.
Nshinka said the department has instructed officers throughout the country, especially at borders to intercept the players.
He said the trio on an unknown date but between October 12 and 13 crossed into the DRC without following the immigration exit procedure.
"The trio who were expected to join the squad to face Brazil in an international friendly in Beijing, China, are believed to have crossed into Congo on an unknown date but between Saturday October 12 and Sunday October 13, 2013," Nshinka said.
He said information received from reliable sources indicate that the three Chipolopolo players entered Zambia aboard a chartered plane through Kenneth Kaunda International Airport on Saturday and returned to Lubumbashi using a different mode of transport.
He said the immigration department carried out a comprehensive search on recent exits and found that the players left the country without following the laid down immigration procedure.
"The search has revealed that any exit made by the players was done illegally as they did not appear before Immigration authorities as required by the Immigration and Deportation Act number 18 of 2010.
"In this regard, therefore, the department intends to arrest the players and anyone who may have aided their illegal crossing. We have alerted our officers throughout the country especially those at the borders to intercept the players on sight.
"The department wishes to remind members of the public that Immigration laws do not only apply to foreign nationals but to Zambian citizens also and that the department will continue to enforce the law without fear or favour," Nshinka said.
If prosecuted and found guilty, players face a jail term of up to two years or a K36,000 fine.
Meanwhile, the Football Association of Zambia (FAZ) has written to the DRC Football Association requesting for the release of the three players.
"We have written to DRC football association and copied to FIFA. Our official position is that TP Mazembe has failed to comply with FIFA's directive," FAZ vice-president Boniface Mwamelo said.
And Kambwili said he spoke to TP Mazembe proprietor Moise Katumbi to allow the players travel to China where Chipolopolo doctor Joseph Kabungo was going to examine them.
"That is indiscipline of the worst kind but we know the boys are under pressure from their club. We are very disappointed with the turn of events," he said.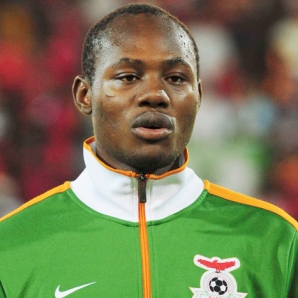 Kambwili said he interacted with Sunzu last week and the towering defender informed him that he was well and was surprised that the club reported that he was unwell.
He said immigration officials at Kenneth Kaunda International Airport were told to ensure the players did not get on the chartered flight back to Lubumbashi but that they should get on an available flight to China.
"Afterwards, the players disappeared and it appears they used illegal means to get out of the country. The due process must take course. The idea of not releasing the players was planned," the minister said.
FAZ communications manager Erick Mwanza said from Beijing yesterday that Mazembe have never at any point submitted medical records of the trio.
"First, TP Mazembe must stop endless lies. They have not submitted any medical record to FAZ, never, not one. FIFA will deal with this matter. We have a good assemblage to do us proud. No one single player is bigger than the team. We have been training well," Mwanza said.