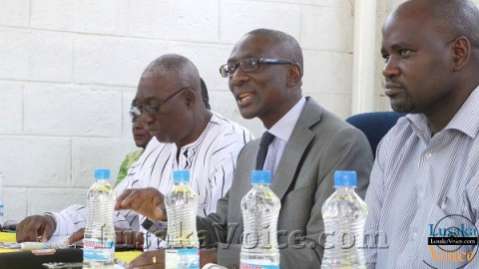 The opposition National Restoration Party (NAREP)has called on republican president Michael Chilufya sata to address the nation on how he intends to put to an end the wrangles that have rocked the patriotic front (PF) party.
Responding to a question during the launch of the "cloths for change" initiative in Lusaka today, Narep president Elias Chipimo junior says as the leader of the ruling pf, president sata should come out in the open and discipline his party officials.
Mr. Chipimo says there is need for the pf top leadership to practice tolerance and foster development.
he has since urged the church mother bodies to take the lead in guiding the nation in prayers for various leaders in the country.
Mr. Chipimo has added that the 'cloths for change' initiative which NAREP has launched today is aimed at responding to the terrible suffering that the country is witnessing as across the country.
He notes that as he toured the nation, he has noted that people are suffering more especially in rural areas and this initiative will help them to improve their lives.