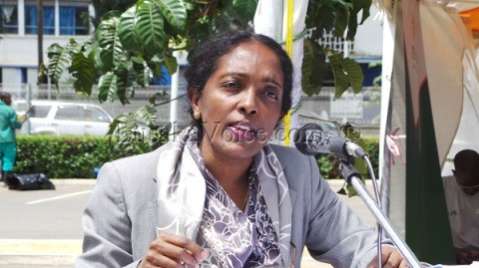 GOVERNMENT has signed a US$105million and $49.6 million loan agreements with the World Bank to help ZESCO Limited facilitate the Lusaka Transmission and Distribution Rehabilitation project and for the water Resource Development Project.
The Lusaka Transmission and Distribution Rehabilitation project aims at increasing the capacity and improving reliability of electricity transmission and distribution in Lusaka.
Acting President Alexander Chikwanda and World Bank Country Director Kundhavi Kadiresan signed the agreement yesterday at the Ministry of Finance.
Mr Chikwanda, who is Finance minister, said the European Investment Bank (EIB) would co-finance part B of the projects at the cost of $65 million, while Government would provide the $40 million.
"The project involves rehabilitation of the 132 KV and the 88KV transmission network in Lusaka area and the rehabilitation of the 33 KV and 11KV distribution network in Lusaka area," Mr Chikwanda said.
The minister said Government would overcome the constraints in the power sector, as he attributed the frequent power outage to the old generation and transmission infrastructure.
He said the $105 million would go a long way in mitigating the power challenges and would result into economic growth as the industries and households would enjoy uninterrupted long hours of electricity which would help boost production.
Mr Chikwanda advised ZESCO to take measures that would prevent vandalism of the installation which was very costly to replace.
He said the other concessional loan of K49.6 million would support the implementation of an integrated framework for development and management of water resources in the country by the ministry of Mines, Energy and Water Development.
At the same function, Ms Kadiresan commended Government for taking significant actions to improve the electricity infrastructure and increase the generation and distribution capacity to meet the growing demand for households and productive use.
The project would increase the capacity of Lusaka transmission ring from 450 mega volt amps (MVA) to 900 MVA by upgrading more than 70 kilometres of the transmission lines and several 100 Kilometres of the distribution line.
Ms Kadiresan said the financing agreement for the water resource management would help enhance capacity at the national and regional levels to address the challenges of water resource management.
"The project beneficiaries are rural communities who will benefit from the improved small-scale water resources infrastructure."
"The construction and rehabilitation of some 100 small dams would be estimated to have one million direct and indirect beneficiaries over the next decade," Ms Kadiresan said.