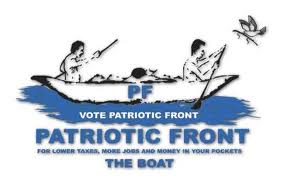 THE Patriotic Front (PF) in Solwezi has unearthed a scam in which some unscrupulous people masquerading as party officials are allegedly selling land illegally.
Acting PF Solwezi district chairman James Shatewa said in an interview in Solwezi that some unscrupulous people masquerading as PF officials are selling land illegally to unsuspecting members of the public.
Mr Shatewa expressed concern that such acts are tarnishing the name of the party and advised those perpetrating the criminal act to stop.
He warned that the law will take its course on culprits for bringing the name of the party into disrepute.
"We have information that some people are going round in the name of the party to sell land illegally to our people. They are masquerading as officials from the wards, constituency, district and provincial level and we are aware of their maneuvers. They are doing that without the authority of the council," Mr Shatewa said.
He advised residents to follow procedure when acquiring land to avoid being swindled.
During a full council meeting on Wednesday, Solwezi mayor Andrew Kalangwa expressed concern about the rampant illegal allocation of land in the district.