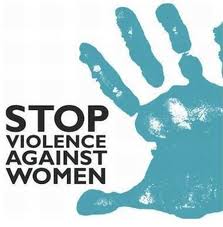 A FORTY-SEVEN-YEAR-OLD man of Kapiri Mposhi has been sentenced to 50 years imprisonment with hard labour for raping a 70-year-old woman whom he stabbed in the process.
Ernest Kabulula will spend 50 years behind bars for raping and injuring the old woman on April 3, last year in Kapiri Mposhi.
Kabwe High Court Judge Elita Mwikisa, who slapped the sentence described the act as disheartening.
Ms Justice Mwikisa wondered how a man in his right mind could attack a woman who is old enough to be his mother.
During trial, the woman told the court that on the fateful morning she was going to town to buy goods when Kabulula grabbed her from the back of her neck.
She was shocked when he dragged her to a nearby bush and pushed her to the ground before forcing himself on her.
She cried out for help but Kabulula produced a knife and cut her upper lip and squeezed her neck until she collapsed.
Later she regained consciousness and realised she was alone lying on the ground in the bush.
She told the court that she failed to walk and had to crawl back to her home where she narrated her ordeal to her grandchildren who reported the matter to police.
A medical report presented in court indicated that she had a laceration on her lips and bruises on her private parts.
At the close of the case Kabulula was found with a case to answer but he denied raping the woman saying he was being implicated because he owed her money.
In mitigation, however, through his lawyer Kamo Simfukwe from the Legal Aid Department, he asked for forgiveness.
He said he was married and had six children and that if sent to jail they would suffer.
In passing sentence, Ms Justice Mwikisa said she had heard the mitigation but the offence was serious with a mandatory sentence of 15 years.
"What type of person are you who can act in such a manner and rape a woman fit to be your mother. Where are your morals, completely ignoring our rich culture. I have no option but to sentence you to 50 years imprisonment with hard labour," she said.