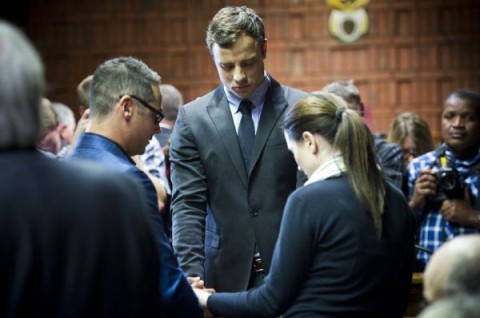 Oscar Pistorius was indicted Monday on a charge of murdering his girlfriend, and prosecutors said witnesses heard a woman screaming before the sound of fatal gunshots fired by the double-amputee Olympian in the early hours of Valentine's Day.
Pistorius, who was in court for the indictment and wept before proceedings began, also will face a charge of illegal possession of ammunition when he goes on trial March 3 in a court in the South African capital, Pretoria.
The much-awaited indictment in the Pretoria Magistrate's Court yielded new detail about how prosecutors will pursue a case that has gripped the world because of the celebrity status of Pistorius, who overcame his disability to become a global phenomenon. His model girlfriend, Reeva Steenkamp, would have celebrated her 30th birthday on Monday.
MORE ON [SOURCE]