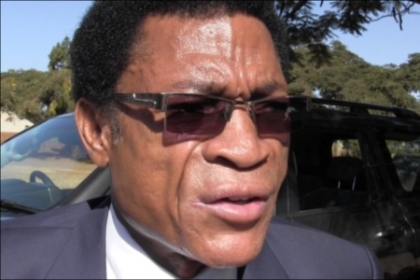 President Michael Sata has fired Foreign Affairs Minister Effron Lungu with immediate effect.
Special Assistant to the President for press and public relations George Chellah confirmed the development to journalists at State house this morning.
Mr. Chellah says president Michael Sata has since replaced Mr. Effron Lungu with Mr. Wilbur Simusa who until his transfer Lands,Natural resources and Environmental Protection Minister.
Mr.Chella explained that the president has the right to revoke any appointment in the same manner that he appoints people.
President Michael Sata recently rebuked Dr Lungu for copying a letter he had written to him to the Permanent Secretary in the Ministry of Foreign Affairs.
Meanwhile President Michael Sata has taken a swipe at ministers with bald heads when there are a lot of combs being sold by women.
Speaking shortly before swearing in former Road Development Agency Board Chairman Benard Chiwala as permanent secretary for transport, works and Supply this morning, president Sata says it is easy to keep hair.
President Sata said this while greeting Ministers among them Lusaka province minister obvious Mwaliteta and transport, works and supply minister Yamfwa Mukanga who had short shaved hair.
He says he will organize women for them to sell them combs.
And President Sata has implored Mr. Chiwala to do an excellent job on the Link Zambia 8000 project.
Meanwhile Mr Chiwala has promised to work hard and ensure all road projects are thoroughly done.