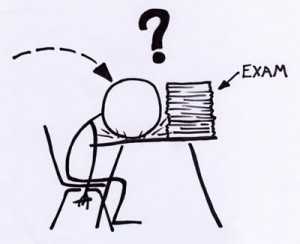 HE performance of pupils in Zambia in mathematics has continued to be poor, with 6,600 candidates obtaining zero per cent in paper One in last year's Grade 12 final examinations.
The figure represents 6.44 per cent of the 103,251 pupils, who sat for the paper.
The Examinations Council of Zambia (ECZ) says another 6,843 candidates obtained zero per cent in paper two.
The 2012 Performance Review Report highlights the challenges and poor performance by pupils in mathematics at both Grade nine and 12.
It says 6,664 candidates from different parts of Zambia in the 2012 Grade 12 examinations obtained zeroes in paper  one.
From the poor results, it was clear that teachers did not ensure that pupils mastered basic concepts and skills in mathematics before proceeding to the next level.
The report also revealed poor performances at grade nine level where more than 15 per cent of the 288,933 candidates scored zero per cent in paper two in addition to 0.24 per cent with the same marks in paper 1.
"The scripts show that the candidates that obtained zero per cent did not master the concepts and skills tested in the syllabus for the two grade levels," it added.
The mean performance in mathematics at grade 12 was 20.41 per cent and the worst performance at both grade nine and 12 was recorded in paper two.
The report, however, concludes that while some candidates obtained zero per cent in mathematics in the 2012 examinations, some pupils scored well at both Grade nine and 12.
Since mathematics is a compulsory subject, there is a spillover and negative impact in that the poor results at grade nine were reflected at Grade 12.
Some pupils who have failed to master mathematics have ended up cheating upon realising that the subject is a key in entering into college or universities.
"Therefore, there is need to find a way forward so that the performance at both Grade nine and Grade 12 in mathematics is improved," the report stated.
In the same report, it was revealed that 114 pupils scored zero per cent in environmental science out of the 285,102 candidates who sat for the subject.
It is a representation of 0.04 per cent of the candidates while 435 pupils out of the 290,384 candidates who sat for the subject's components papers scored zero.
The subject also saw staggering marks as low as two out 160 in a situation that indicated that candidates had difficulties in mastering the contents of the syllabi.
Most candidates make it to senior secondary school with poor understanding of science and enter for science instead of 'pure' chemistry of physics.
In the 2012 examinations, 3,789 pupils entered for 'pure' sciences compared to 98,441 who had gone for science.