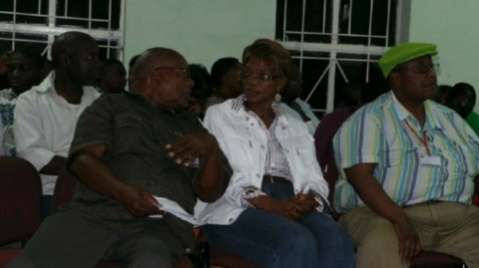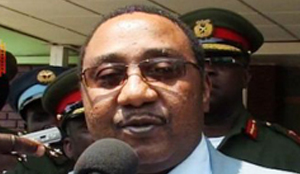 THE Patriotic Front (PF) leadership countrywide has expressed happiness and even relief at party secretary general Wynter Kabimba's revelation that he habours no presidential ambitions.
Mr Kabimba dispelled assertions and brought 'Presidential" speculation to an end during a special programme on Muvi TV The  Assignment.
His revelation came side by side with Kasama Central member of Parliament (MP) Geoffrey Mwamba's comment to the effect that it is "too early" for anyone to start expressing interest in the presidency when President Sata has barely completed two years out of his five-year term in office.
Among those who have expressed happiness regarding the "unifying" development is PF national youth chairperson Chishimba Kambwili, who said he is glad the matter has been put "to rest" once and for all by the two senior leaders- Mr Kabimba and Mr Mwamba.
"I'm extremely happy that Mr Kabimba and Mr Mwamba have finally cleared the air on this matter," Mr Kambiwli said. "We as PF have decided to put Zambians first before our personal aspirations."
Mr Kambwili, who is also Minister of Youth and Sport, said the party needs unity to effectively execute its manifesto and programmes.
"I'm glad that it has come to this and I'm also happy that our youths will now focus on remaining united as we move forward," he said.
Mr Kambwili said now that the issue of presidential ambitions has been cleared, ministers and PF MPs should to go flat out meeting their people and explaining what the PF has achieved so far.
Conversely, PF Lusaka Province chairperson Geoffrey Chumbwe said he is happy that Mr Kabimba has come out openly on the matter in order to avoid future speculation which could have the potential to divide the party.
"I'm an insider of the PF and at no time did Wynter or GBM tell me that they have presidential ambitions," Mr Chumbwe said, "at least not for now when we have President Sata at the helm."
He hailed Mr Kabimba for the "hard work" he has continued to put into PF which has led to some people mistaking it for presidential ambitions.
"It is not true that Wynter wants to be President. But I'm happy that he has come out in the open. This will unite the party further. For now until maybe up to 2021, we have Michael Sata," Mr Chumbwe said.
Copperbelt member of the central committee Elizabeth Phiri said PF members are happy that Mr Kabimba and Mr Mwamba have both cleared the air on the issue of presidential ambitions.
"This rumour has been strong but we are happy that it is just a rumour. Our allegiance is to President Sata and anyone who wants to campaign now is merely wasting time," Mrs Phiri said.
Western Province youth chairperson Honzely Mangw'ato said the statements by Mr Kabimba and Mr Mwamba will consolidate the party further and encourage members to work for the benefit of the country.
And former Lusaka district information and publicity secretary Wellingtone Musonda thanked Mr Kabimba and Mr Mwamba for clearly stating their positions.
Mr Musonda said the issue even cost him his position.
"There were camps in the PF because of the issue of presidential ambitions. Now that it has been cleared, I'm very happy," Mr Musonda said.