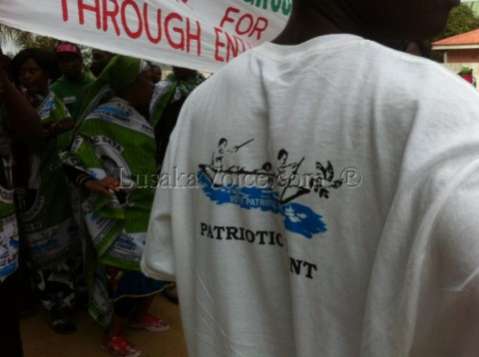 The Council of Churches in Zambia (CCZ) says PF's poor performance in the just ended by-elections is a sign that people are losing confidence in the government because of the unfulfilled promises.
CCZ General Secretary Suzanne Matale in a statement issued to QFM News has advised the PF government to stop witch-hunting and reflect on their pledges made during their campaigns to better the lives of the people which have not been fulfilled despite being given the mandate to rule.
And Reverend Matale says the CCZ has noted with concern the hostility by Patriotic Front (PF) officials towards the Electoral Commission of Zambia (ECZ) following their loss in the recently held parliamentary by-elections.
Reverend Matale says the church mother body has observed that the PF has not conceded defeat through the expression of aggression towards the ECZ, through its Secretary General Wynter Kabimba and other top party officials who have accused ECZ of favouring the opposition in the last by-elections.
She says attacks on the ECZ by the ruling party is an act of insincerity, especially that PF has endorsed the commission's credibility whenever they emerged winners in many elections especially in recently numerous induced by-elections which had characterized the political scene.
She says in a democracy, the PF is expected to show maturity, respect for the rule of law and systems which govern the democratic processes especially those that have been given the mandate as a government.
Reverend Matale adds that the continued harassment of ECZ staff as a result of the poor performance in the just ended parliamentary elections exhibits political intolerance by the ruling party.
She adds that the church does not expect the party in power to change goal posts when they are disadvantaged in an election but continue to give credit where credit is due when they win or loss in any election.
Reverend Matale says the Council believes that allowing politicians to vent out their anger on the outcome of the elections conducted under the watchful eye of the ECZ is going against the constitution which gives the commission the power to oversee the elections process.
She says the PF leadership should use the correct channels to challenge the election outcome and avoid using channels that result in the brewing of political tension and instill fear in the people who have been given the mandate to oversee the elections.