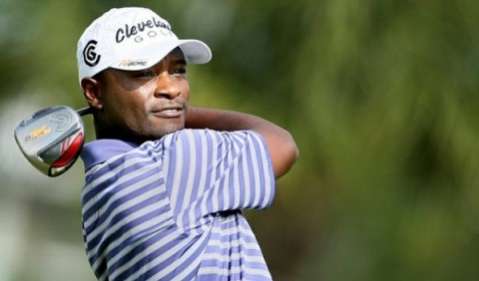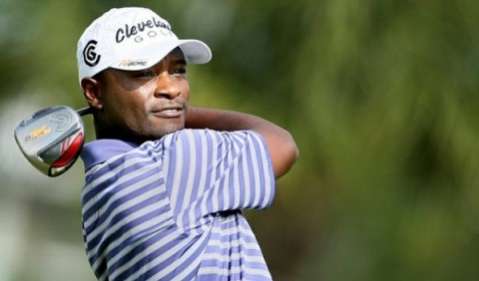 THE Zambia Sugar Open golf tournament tees off today at the Lusaka golf club with the challenge on Zambian golfers to win it for the first time in its history.
The tournament that has been dominated by South Africans has attracted   144 golfers from different countries.
United States based Madalitso Muthiya will lead the Zambian contingent which comprises professionals such as Patrick Mwendapole and Michael Chiluba who is based in South Africa.
In an interview before yesterday's Airtel sponsored ProAm, Munthiya welcomed the challenge imposed on the Zambian golfers to win the tournament.
He said the challenge was a sign that the local organizing committee had confidence in the Zambian golfers.
"This shows that we are good enough to win it. It shows that they believe in us. I think my target is to play well that's all. Let the Zambians come and support us," Muthiya said.
"I have prepared well for the tournament and I hope to play my best game. It is always wonderful to play at home and I think this year the competition is better organized as compared to last looking at the number of sponsors."
Another Zambian that would be looking to join the elite golfer in the country is Zambia Open junior champion Abhinav Walia.
Walia will taking part in his second Zambia Open after playing in last year's when he was invited.
He said he was confident of making the cut tomorrow because he had improved as player since last year.
"Last year I was just invited to take part but this year I qualified on my own. I think have a good chance of making the cut. My target is to finish in the top 20," Walia said.
The 2013 Zambia Open junior champion was in the same group as professional Vaughn Groenewald for the first ProAm on Tuesday and won the competition with a total of 93 points.
Defending champion Justin Harding is eyeing a second successive title but reckons that it would not be easy as the tournament had attracted good golfers.
Winner for this year's tournament will pocket SAR192000 same as last year's winner.