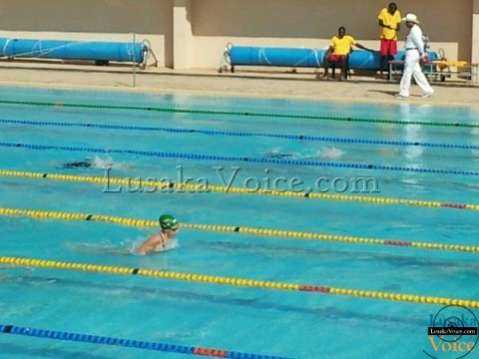 UGANDA will host next year's CANA zone 3 and 4 swimming champions as worthy hosts after putting up a fantastic display at the same championships in Zambia last week.
Led by Olympian Jamila Lunkuse who collected 7 gold medals, Uganda's youngsters left a mark in Zambia despite travelling as a small contingent of sixteen.
Lunkuse (16) and twelve year old Rebecca Ssengozi were Uganda's best swimmers at the four-day event held at the Olympic Youth Development Centre in Lusaka.
Lunkuse won gold in the 50m breaststroke, butterfly and free style races. She also picked gold from the 100m breaststroke and 100m freestyle races on top of the 200m freestyle and Individual Medley events.
Twelve year old Rebecca Ssengonzi's four gold medals were from the 50m and 100m butterfly races, and the 200m butterfly and Individual Medley.
She also picked three silver medals in the 50m (breast and back) as well as from the 100m back stroke races for the U12 category.
Meanwhile visiting Olympians George Bovell (Trinidad and Tobago) and Duje Draganja (Croatia) gave tips to Ugandan swimming coaches and young swimmers at Kololo swimming pool on Wednesday.
The two-hour session sponsored by Midland group had the coaches and swimmers learning different techniques of the sport.
The coaches were specifically urged to instil confidence and self-belief among the young swimmers as they carry out their day-to-day training.