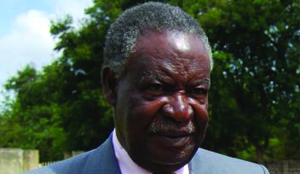 PRESIDENT Michael Sata is not expecting a loss from the 2014 Brazil World cup qualifier between Zambia and Lesotho tomorrow.
Sports deputy minister Stephen Masumba  on arrival in Lesotho  yesterday said Sata sent him to whisper to the players that it would be important for the team to win and set the tone for the remaining three games in the group which would ultimately lead to the team's maiden world cup appearance.
"You know Zambians don't take pride in losing, and government expectations are high and nothing but victory, we must win this match because we will always support the team, we have put all our necessary logistics in place and for the president to send me here and gives me words to tell the team shows how much we want the team to progress in sports and football in particular," Masumba said.
Masumba said players must not panic in as much as the country wanted victory on Sunday.