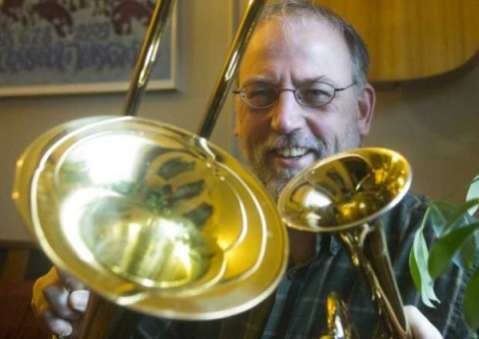 I would like to offer my sincerest thanks to the Citizen for printing my story describing my quest to outfit a school in Zambia with a full bevy of musical instruments. While on vacation in Africa last May, I left my guitar with the teachers at Linda High School after discovering that despite having 300 students enrolled in music classes, the arts department did not possess a single musical instrument.
At a student assembly I was able to personally present them with the guitar. While the unbridled enthusiasm with which it was received made my heart swell, I was also left with the feeling that we in the West enjoy an embarrassment of riches.
It's not right that these kids are deprived of something that's so ubiquitous here in Canada. Honking away on a saxophone or practising scales on a trumpet are integral parts of the educational experience, and I figured that given the chance, Ottawa residents would be happy to help.
The response to my call for donated instruments has been beyond my expectations. Clarinets, flutes, guitars and trombones – someone even donated a French horn.
Dozens of instruments have been dropped off at the Ottawa Folklore Centre, and Musicare has kindly donated their expertise to ensure that everything is in good working order and ready for shipping.
I recently met with Ambassador Samakai, the High Commissioner of Zambia. He and his colleagues are eager to help with this initiative and together we have set a goal to outfit the school with a full orchestra of playable instruments by the end of April, 2013. This means getting the first shipment ready by mid-February. We've had great success in our instrument drive so far but we aren't finished yet. We are still happy to accept any and all donations, from concert instruments such as oboes and trumpets to strings like violins and cellos. We're collecting guitars, drums and keyboards to donate as well.
What I wouldn't give for a tuba! There is, of course, a need for music stands, sheet music, and instructional material. Various accessories like strings, reeds, tuners, and metronomes will prove necessary, too. Donors can drop items off at the Ottawa Folklore Centre, 1111 Bank St. and I invite interested parties to follow Instruments For Africa on Facebook for project updates.
A huge thanks to the many that have already donated. Your generosity is inspiring.
Todd Snelgrove, Ottawa, Instruments For Africa