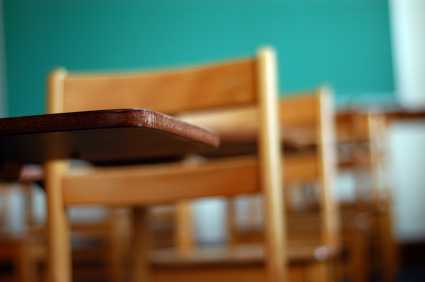 One girl's dreams of an education have been shattered after she fell pregnant and the school not only chased her but refused to re-admit her as per government policy, fearing she could "contaminate" other girls.
Attempts by single mother, Mirriam Lungu to take her 19-year-old daughter Tenwani back to school have been rebuffed by school authorities.
Ms Lungu explained that her daughter got pregnant last year while she was at the village farming and when she was informed of what happened she asked her elder son if he could help and encourage his sister to continue school until the appropriate time that she was supposed to get leave from the school.
She said the son helped his sister to get a leave form from the guidance teacher at Kaunda Square Secondary School but the headteacher allegedly refused to sign the form because she feared the girl would influence other girls negatively.
"Somewhere around June, July last year, while I was in the village, l received a call from the headmistress and instead of asking me properly what was happening to the girl or how we can help the girl she just hurled insults.  She asked me, "are you the mother to Tenwani?" I said yes and she introduced herself as the headmistress from Kaunda Square Secondary School. "I heard that your child is pregnant, you have seen what has happened. I cannot allow your daughter to come back to school because my school is a new school. She used those words that my' school is a new school'," Ms Lungu said.
Temwani's mum explained that the headmistress told her that she did not want cases of pregnant girls at her school because that would tarnish her name as the head of the school adding that Government would not even tolerate her allowing such things happening at the school.
Ms Lungu said she tried to explain to the head teacher that what happened to her daughter was not her fault but the head teacher put all the blame on her and insulted her that she was the one who was forcing her daughter to misbehave.
"She was not even listening to what I was telling her, she was busy insulting me, that what can you tell me, you are the same parent who sent your child to go and make money for you so that you can be benefitting from her.
"l told her no, l cannot do that I'm a widow, how can l force my daughter to do such a thing instead of encouraging her to go to school so she can complete her education.  She said a lot of things and I just cut the line," she said.
Ms Lungu said when she got back to Lusaka, she found her daughter had stopped school because the headmistress had asked her and another girl, who was also pregnant,  to stop going to school because they were a bad influence on the other girls.
She explained that she decided to wait for her daughter to give birth so that she could pursue the matter and that two months after she gave birth, she asked her son to visit the school to find out when her daughter would go back. The brother was advised that when the child was three months, the girl could report back to school with the birth certificate.
Ms Lungu said she waited until the baby was six months on June 20, this year that's when she decided to visit the school so that the girl could be re-admitted back to school.  She spoke with the headmistress if the girl could be given a chance to go back to school.
"My child wrote Grade 9 twice and when the deputy head of Kaunda Square accepted her at the school, l was advised that she will have to write GEC exams because she had entered Grade 9 exams twice and that was Government policy which l understood and she was given a place because she had good results to be a full-time student," Ms Lungu said.
She explained that the head of the school said she did not allow anyone to give school places, adding that she was the only one who was entitled to do that and not the deputy head teacher "this is my school. I am the only one who is supposed to give places."
Ms Lungu said she was advised to take the child to night school because she would not be allowed to enter the daytime stream.
Meanwhile, Tenwani Lungu said she really wanted to go back to school so that she could complete her Grade 12 at Kaunda Day Secondary School.
She said it was tough and complicated for her to go back to school although her dream was to complete Grade 12.
Temwani explained that at the time she got pregnant the headmistress used to shout at her a lot that, "I was damaging the image of the school and I was the second one to get pregnant after the first one was chased" adding that the headmistress would follow her in class and demand that she leaves the school premises because she would influence other girls to fall pregnant.
"I stopped going to school in July but I was supposed to get my maternity leave in September mum has been to school to find out if l can go back but the head teacher seems not to want me back at the school but the deputy head and the guidance teacher said its ok for me to go back to school because l was there in Grade 11," Temwani said.
She explained that the class teacher, guidance teacher and the deputy head said she could go back and continue her Grade 11 and that there was no problem because everyone at the school knew that she had become pregnant and she had filled in leave forms even if the headmistress had not signed them for approval.
Temwani, who regrets falling pregnant while at school, says given a chance, she would do things differently. She said it was embarrassing being pregnant and being singled out by the headmistress and chased from school
She is hoping someone will hear her story and help her complete school.
[Daily Nation]