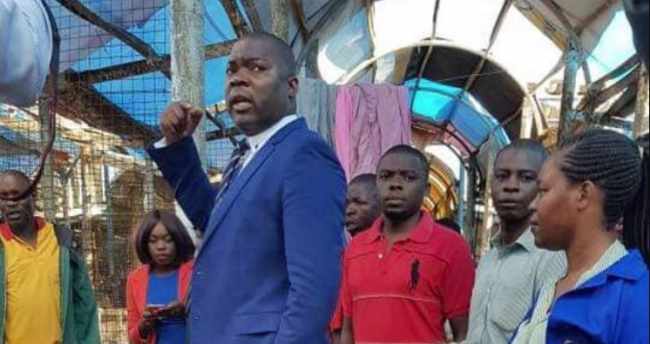 Finally Bowman Lusambo has been paid for his politics of fists rather than ideas by the Speaker of the National Assembly who has slapped him with 30 days suspension despite being the first offender.
Since his offence has to do with indiscipline or assault and if President Lungu does not condone such unruly behavior amongst his Ministers, he should consider suspending Lusambo as Lusaka Province Minister for 30 days also until his parliamentary suspension is lifted.
His suspension should serve as lasting lesson to other parliamentarians who have turned the honorable house into a house of fists rather than contestation of ideas that have potential to improve the lives of majority Zambians.
No wonder our parliament today enacts laws that it has little understand of their effects on themselves and the general public.
In as much as it is gratifying and appreciated that Speaker of the National Assembly, Dr. Patrick Matibini has finally rendered his ruling on the Point of Order raised by Roan PF member of parliament, Chishimba Kambwili in October, 2017 over the slaps and water baptism he suffered at the hands of Bowman Lusambo and Jean Kapata respectively, the ruling comes close to six (6) months after the offence was committed by the duo.
It is sad that such a seemingly simple case has to take close to six months to be discharged and for Kambwili to receive some kind of justice over his grievance.
This is surely a mockery of justice being practiced by our institutions. Another mockery of Justice, for instance, can be observed when it comes to election petitions that take more than two years to be discharged by the courts.
A disciplinary action at the national Assembly takes six (6) months except in exceptional circumstances where it is instance justice. Is this the justice system we want in Zambia?
Another extra-ordinary happening at the National Assembly today was the Speaker's referral of his decision to suspend Jean Kapata for seven days to the full house for a vote.
The vote is said to have gone in favour of Jean Kapata not to be suspended despite the Speaker having earlier decided to suspend using his powers invested in him. However, it seems later, he changed his minds and referred the suspension to the full-house to decide her fate. I have not heard such a thing since the time I used to cover parliamentary sessions as a reporter some years back.
If what has happened to Jean Kapata today is an operation of the parliamentary reforms, then the Speaker's administrative decisions with regards disciplinary actions would be democratic or indeed, would be lapsing on the floor of the House when subjected to a vote.
This is the first time I have seen and heard such a motion. This may encourage indiscipline and unfairness in some cases because for a motion to be subject to a vote, usually, division would have been occasioned.
One wonders why the Speaker never applied the same Golden to Rule to all the suspensions he has effected since being elected Speaker, seven years ago. What will be the role of the parliamentary Committee dealing with such matters of discipline among members of the National Assembly? Isn't this, not a bad precedent set for the future?