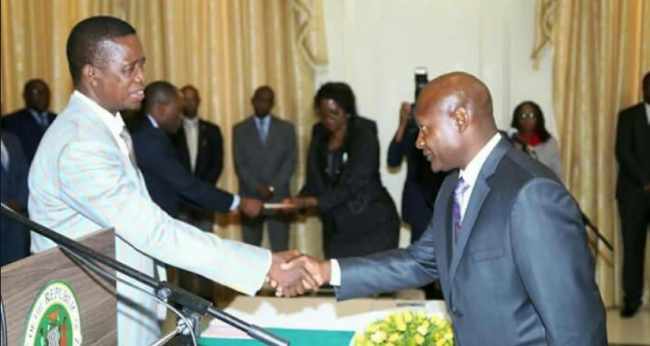 I am confident that I will succeed in my work as Zambia's High Commissioner to Australia because I will be representing a man who I know what he represents in Zambia – industrialisation, a better life for all Zambians, concern for humanity, diversification, a mining industry that benefits all citizens etc.
So I thank His Excellency Mr Edgar Chagwa Lungu for this appointment. He has appointed me because he has confidence in me and he doesn't doubt my confidence in him. I am happy that I am one of the people who has come close enough to Mr Lungu and peep into his chest to see his heart which is of pure gold as far as concern for other people is concerned.
I thank the Patriotic Front, the mother of all this under the management of SG Davies Mwila. I cant forget to thank all those that wish me well including my mother and father (gone to the Lord). One Zambia One Nation. Love conquers all. God is love. Amen.