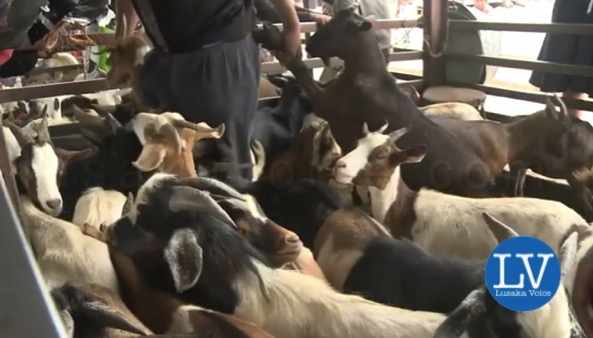 January 29, 2018, Lusaka
The Government of The Republic of Zambia and Saudi Arabia in 2016 signed an MoU for Zambia to export 1,000,000 GOATS to Saudi Arabia. The Patriotic Front (PF) manifesto Clearly states that the agriculture sector will be the main stay and the driver of economic development in line with the robust economic diversification agenda the PF government as emphasized by President Edgar Chagwa Lungu.
Government says the Country is ready to commence the exportation of goats and sheep to Saudi Arabia and other countries in the Middle East.
Minister of Fisheries and Livestock Michael Katambo says his Ministry is waiting for the delegation from Saudi Arabia to arrive in the country and conclude the negotiations.
The Minister explained that the Saudi delegation are interested in seen the quality of Zambian goats.
"We are ready and when the delegations is in we will discuss further on price after they have checked the breed of goats that we have to offer," he stressed.
Mr. Katambo emphasized that his Ministry remains resolute to smoothly implement the exportation of livestock to Saudi Arabia.
Meanwhile, The Minister of Fisheries and Livestock pointed out that his Ministry will this week finally the Livestock Census that is currently being conducted.
He further asserted that once the livestock census is done the results will be made available for people to appreciate the number of livestock the country has.
Once the agreement is reached the country is expected to export a consignment of 1 million goats annually to Saudi Arabia.
Zambia's goat population is estimated to be at about 4.8 million and over 150,000 sheep.
Smarteagles