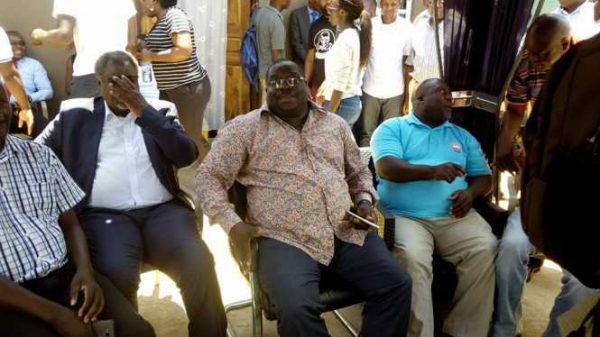 Roan Member of Parliament Chishimba Kambwili has pleaded not guilty to three counts of forgery, uttering false documents and presenting false documents to a public officer.
Mr Kambwili took plea before Principal Magistrate David Simusamba.
Magistrate Simusamba has since set 6th March as date for commencement of trial, and 15th and 19th March for continued trial.
Last Friday, Mr Kambwili failed to appear in court for plea with his lawyers led by Christopher Mundia informing the court that their client had been given bed rest by his doctors after falling sick.
Meanwhile Mr Kambwili says he is happy that Economic and Equity party president Chilufya Tayali has taken him to court for alleged forgery.
Speaking to journalists after his cases was adjourned; Mr. Kambwili says this will compel Mr. Tayali to adduce the evidence in court which he claims to have.
Mr. Kambwili has states that once the matter in court is concluded someone will cry, saying some people will face consequences for all allegations leveled against him.
Recently, Mr. Tayali told journalists in Lusaka that he is the chief witness in Mr. Kambwili's case, stating that he was ready to expose his corrupt activities in court.
QFM