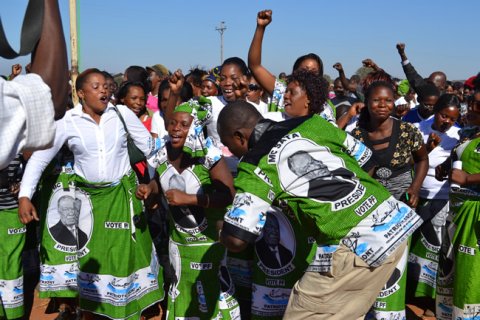 A group of five Patriotic Front, or PF, youths in Kasama laments that its party in the area is facing a leadership crisis that requires an urgent fix.
The concerned PF youths who stormed Mano News today, charge that this 'non-existence of leadership' is adversely affecting party mobilization.
And the youths call on President, Edgar Lungu to appoint the likes of Kasama MP, Kelvin Sampa to one of the two vacant ministerial positions, Foreign Affairs and National Development Planning.
The five alarmed youths are Jeff Chiti, Messiah Mulenga, Manasseh Kasonde, Felix Mwansa and Kelvin Mutale.