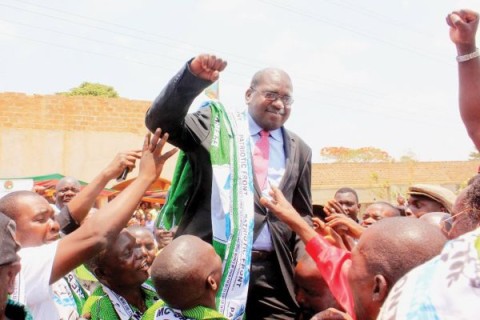 Chief Chikanta of the Tonga speaking people of Dundumwezi in Kalomo District – Southern Province has called on government to build a Hospital in the area to alleviate some of the health-related challenges his subjects are faced with.
Chief Chikanta says his subjects are in urgent need of a hospital so that they can access quality health services.
The traditional leader was speaking to ZNBC News today when Minister of Health Chitalu Chilufya paid a courtesy call on him at his palace in Dundumwezi.
And Dr. Chilufya says Dundumwezi is one of the places government has prioritized on its development agenda and that it will do everything possible to improve the lives of the residents.
Dr. Chilufya told Chief Chikanta that President Edgar Lungu saw the need for government to bring a state of the art hospital that will be handling many cases during his last visit to the area.
He has assured the traditional leader of government's commitment to the provision of good health services to all parts of the country including Dundumwezi.
ZNBC