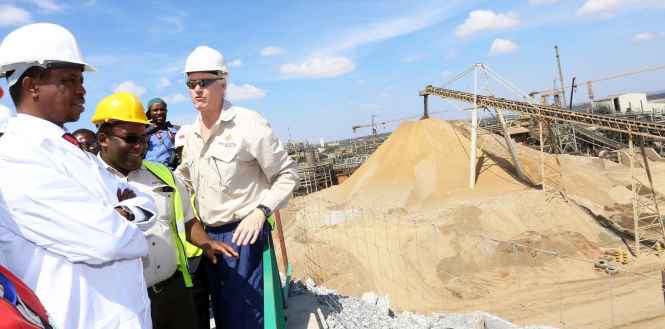 Chairman and Chief Executive Officer of First Quantum, Philip Pascal has announced that the mining firm will pump in another $1billion into the operations in Zambia.
Mr Pascal announced this when he led the FQM team that paid a courtesy call on the Zambian delegation at the Mining Indaba in Capetown.
Pascal said the company is reinvesting over $350m to modernise Kansanshi Mine in Solwezi.
He also said they will invest over $700m in a new smelter.
And Director of Operations, Matt Pascal said the company was Zambia's largest tax payer and have paid over $3.6billion in taxes in a period of ten years.
He said the company had also built a 600km electricity powerline from Lusaka West to Kalumbila in Solwezi at a cost of $206million.
Pascal said the company also had corporate social responsibility programs in the local communities.
And Minister of Mines Christopher Yaluma said government was seeking responsible investentors into Zambia.
He said Zambians were expecting meaningful contributions to communities and to the domestic revenue of the country.
He welcomed the contributions that FQM had made to the country.