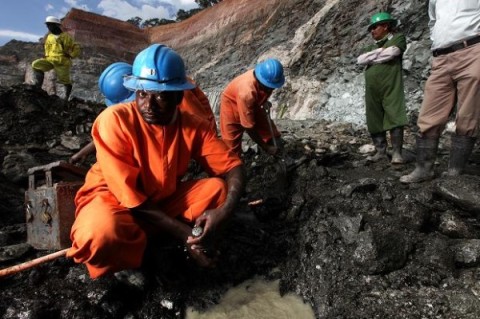 Kagem Mining has partnered with the Ministry of Mines and Mineral Development to promote investment in Zambia's mining sector at this week's Mining Indaba in South Africa.
The week-long event, themed "Investing in Africa", is the most important industry gathering on the continent, attracting major global players in the sector, including investors, mining companies, governments and other stakeholders; and is aimed at encouraging the successful capitalisation and development of mining interests on the continent.
Kagem operates the world's single largest producing emerald mine in Lufwanyama in a partnership that is 75 per cent owned by London-listed Gemfields plc, and 25 per cent by the Zambian government.
The company stepped forward to cover the cost of the ministry's participation in the conference as well as provide additional support in relation to the design and display of the exhibition stand at the event, which takes place in Cape Town this week (February 6 – 9, 2017).
In addition to featuring emeralds, the ministry stand highlights the full range of Zambia's mineral resources, including copper and other gemstones.
"Kagem has a strong partnership with the ministry. We're committed to the development of mining in the country, particularly in gemstones, and the indaba provides an excellent platform for highlighting Zambia's prospects as Africa moves towards more efficient and sustainable mining," said Kagem general manager Dibya Baral.
Although Zambia's gemstone industry is still in its infancy, the potential for job creation in the sector remains high. Kagem and its parent company Gemfields are at the forefront of developing the international market for Zambian emeralds by investing in exploration, mining, sales and marketing in order to develop a competitive, reliable and trusted source of responsibly-sourced gemstones while pioneering new environmental, social and safety standards in the coloured gemstone sector.
Kagem has invested in a processing facility that allows it to wash, process, sort and grade gemstones in accordance with the company's proprietary grading systems, adding value to its emeralds, contributing towards the reduction of price volatility as well as increasing Zambia's gemstone revenues.