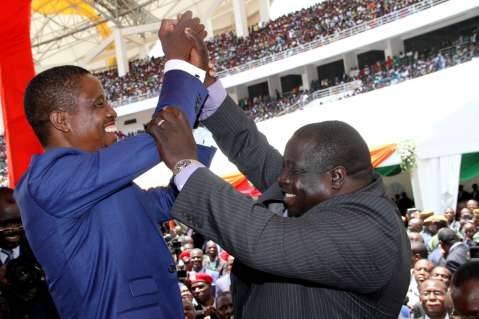 SACCORD has said that it has taken note of the internal disciplinary measures that the ruling Patriotic Front (PF) has undertaken over the matter involving Honourable Kambwili and Luansha Mayor Nathan Chanda.
In an interview Boniface Cheembe noted that the tone of reconciliation that has been shared with the public gives hope that when differences arise over two personalities in various political parties, a platform and  process of reconciliation can be given to these individuals for an amicable  and peaceful way forward.
Mr Cheembe said there had been high expectation that the only resolution that was going to be arrived at was the immediate expulsion of Honourable Kambwili, which often time is a much easier route to take as opposed to applying peace building measures that need patience.
He explained that Internal wrangles and conflicts will always arise in any given entity hence the need to resolve conflicts amicably.
"…Therefore, the issue is never whether conflicts will arise, but rather how they are resolved once they do. It is always expected that the ruling party will lead by example when it comes amicably resolving conflicts and as SACCORD we have taken note of the manner with which they have handled the matter that has been a subject matter for sometime in the nation.
"We hope that the Vice President led mediation team will produce results that will help the individuals involved in the conflict to reconcile," he said.