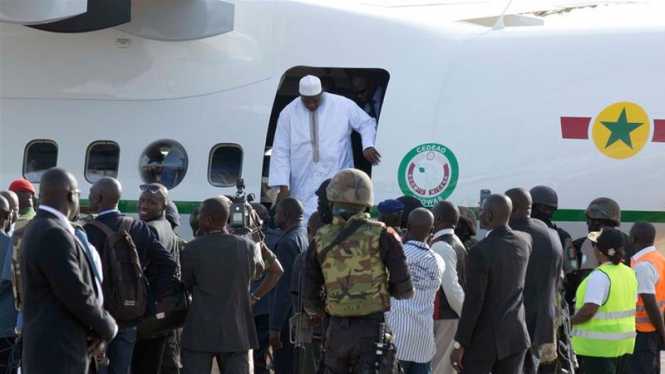 Jubilant Gambians have welcomed home President Adama Barrow, who was elected almost two months ago but forced to flee to Senegal when his predecessor refused to step aside.
Dressed in flowing white robes and a cap, Barrow stepped off the plane on Thursday, with heavily-armed troops from Senegal and Nigeria standing by as he flew in from neighbouring Senegal, where he had taken shelter on January 15.
Barrow, who was accompanied by his two wives and some of his children, was welcomed by military officials and senior members of his coalition government.
His return marks The Gambia's first democratic transfer of power and capped days of waiting in the tiny former British colony after longtime leader Yahya Jammeh had refused to leave after losing a December 1 vote.
Source: Al Jazeera