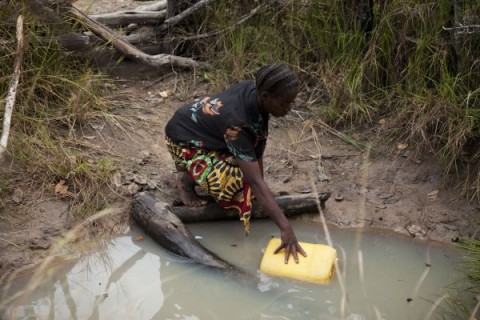 Kapiri Mposhi District has recorded 27 cases of cholera.
Two people have since died from the viral infection in the district since the disease broke out last week.
Kapiri Mposhi District Commissioner, Peter Mwiinde, confirmed the outbreak of Cholera to ZANIS.
Mr Mwiinde said all the cholera cases recorded in the district have been emanating from Lukanga fishing camp in the district.
He said the two fatalities were recorded at Kapiri Mposhi Urban Clinic and Waya Rural Health Centre in Lukanga Swamps over the weekend respectively.
"We have seen four cases at Urban Clinic and 23 at Waya Clinic and unfortunately we have lost two people since the outbreak on Wednesday last week," Mr Mwiinde said    
The DC said the Ministry of Health has since opened screening and treatment centres in Lukanga Swamps and at Kapiri Mposhi Urban Clinic to receive suspected cases of cholera.
He said the ministry is also distributing chlorine and has also intensified health education in the area to mitigate the outbreak.
Mr Mwiinde said the council has also been advised to effect a fish ban to prevent fish trading activities in the district to avert the further spread of the disease.
"Cholera is coming from the swamps where we a have a lot of fish business going on as a result a fish ban has been effected to prevent movement of this diseases to other areas," Mr Mwiinde said.
He cautioned people against buying fish from the streets.