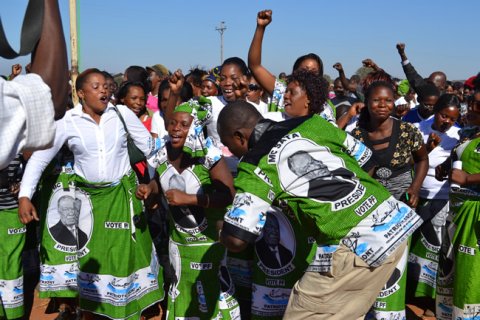 Political Party leaders during the Interparty meeting on ending political violence
THE official elections campaign period has commenced today, May 16th ahead of the August 11th elections.
This follows the dissolution of Parliament last week.
Political parties now have until 10th August,2016 to campaign before the elections are held the following.
The commencement of official campaigns will be followed by the filing of nominations by presidential candidates from 30th May 3rd June,2016 , while nominations for Mayoral and Council Chairperson candidates will take place on 30th May,2016.
Nominations for parliamentary candidates and councilors will take place on 31st May,2016.