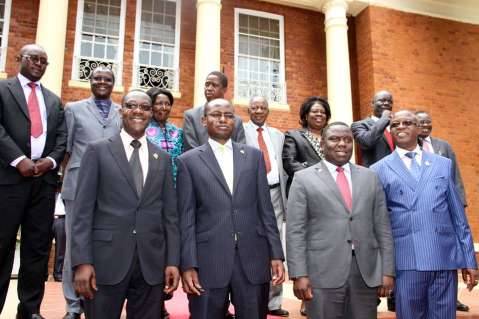 Government has defended the the constitutional clause allowing cabinet ministers to continue in office after the dissolution of parliament.
And Justice Minister Ngosa Simbyakula says the Law Association of Zambia-LAZ- is at liberty to seek a court interpretation over the status of Cabinet Ministers after the dissolution of parliament.
Dr Simbyakula says LAZ has the right to seek legal redress.
He says government cannot stop the legal body from proceeding with their plan.
Dr Simbyakula was speaking to ZNBC news in an interview win Lusaka.
But the Law Association of Zambia -LAZ- says only the Vice President and not cabinet ministers will be eligible to hold office when parliament dissolves.
LAZ president Linda Kasonde says Ministers will no longer qualify to hold their positions after parliament dissolves.
And Ms Kasonde says LAZ will be taking the matter to the Constitutional court for determination in light of government's position that Ministers will continue in office after the dissolution of parliament.
She says LAZ is of the view that the constitutional requirement for a person to hold the position of minister under article 166 of the constitution states that he or she must be a member of parliament.
On the position of vice president, Ms Kasonde said the transitional provisions of the constitution of Zambia Act number 1 of 2016 provides that the Vice President must be treated as though she has been appointed under the new provisions of the constitutio
She was speaking at a media briefing in Lusaka.
ZNBC