The current challenges facing Zambia's copper mining industry brought about by a global downturn and declining commodity prices are further fueled with general increases in operating costs. Escalating input costs, labour and various taxation measures, together with the rising energy deficit have taken their toll. The Zambian mining industry is collaborating to find a long-term strategic solution to promote the growth of not just the mining industry, but the economy generally. Although the outlook remains positive for copper demand to increase and for underlying market conditions to support higher prices from 2017/18, which will bring in a new cycle of production and operations ramp-up, solutions need to be found for the short term.
Zambia Chamber of Mines (ZCM) President Mr Nathan Chishimba has recently called for a considered approach by government and industry to look at what measures need to be put in place to support high-growth in the mining industry and to create a diversified economy. There is a need for diversification and to move away from an over-reliance on a single commodity. "Working together, we have to create a high-growth, diversified economy which spreads risk and opportunities across the economy, creates more jobs and widens the tax base," he said.
Cost optimisation top of mind for mining operators
Zambia's copper mining industry will receive a boost in May this year with the hosting of the third edition of the Copperbelt Mining Trade Expo and Conference (CBM-TEC). As Zambia's premier networking event for international and regional companies that operate within the country's mineral rich Copperbelt region, the expo will add real value to an industry looking for innovative solutions.
"Mining companies are fighting to preserve operations through cost cutting and optimisation initiatives," says event director of CBM-TEC Nicole Smith. "At the same time, to ensure readiness for the upward turn of the copper price and commodity demand, investment has to continue in exploration projects that will translate into viable mining operations in the future. CBM-TEC will provide a platform for government, industry and other stakeholders to discuss innovative solutions around these issues. The show will not only focus on the mining industry, but will also highlight related industries such as engineering and manufacturing. Power and water will also be in the spotlight at the show."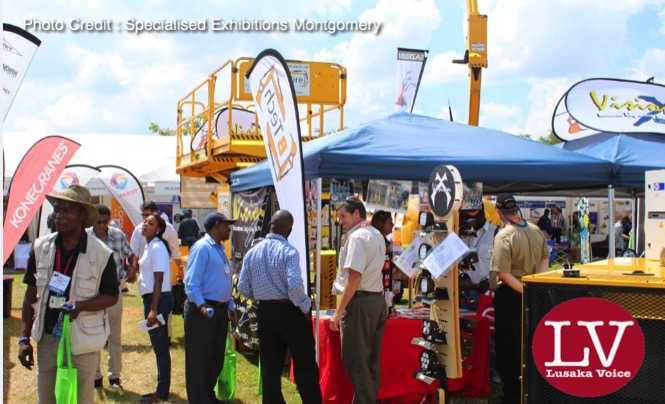 "CBM-TEC will showcase current and developing technologies, new products, equipment and machinery plus the latest systems and services, which will all help in meeting the demand for cost cutting and optimisation whilst also addressing future growth needs," says Smith.
CBM-TEC is a professional attendance mining technical supplies and equipment trade expo for the Copperbelt region, hosted exclusively within the Copperbelt. The show will take place on 12-13 May 2016 at the Kitwe Showgrounds.
Special focus on solving the power supply issues
New at this year's show is the extended outdoor space which will accommodate large equipment displays and live product demonstrations. The new Power Pavilion will cover all aspects of power including generation, transmission and distribution, application and sustainable energy/renewables which will help mining producers solve their electricity supply issues cost effectively. There will be an SME Village, providing an ideal location for local suppliers. Free-to-attend technical workshops will provide an excellent learning platform, with technical specialists sharing their expertise with the professional mining audience.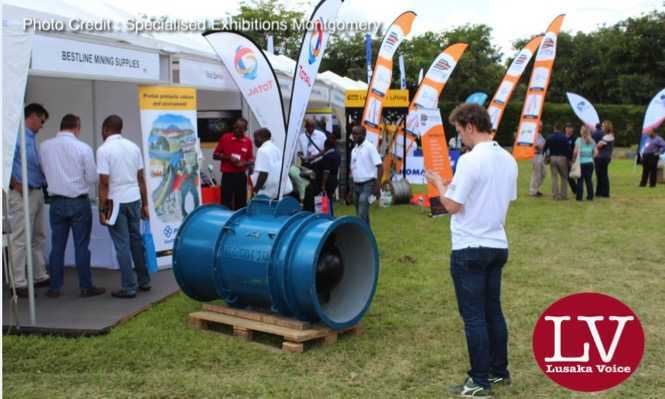 Industry statistics highlight the continued importance of the Copperbelt mining industry in Zambia, even though the market is currently depressed. Zambia is Africa's second largest copper producer, and the 7th largest producer of copper in the world. Copper is responsible for more than 70% of the country's total exports. Mining accounts for 12% of gross domestic product (GDP) and 10% of formal employment in the country.
"We remain convinced that Zambia is an attractive mining destination. With the current collaboration and efforts to support the mining industry and an understanding of the needs of investors and operators, the industry will recover in time," says Smith. "CBM-TEC is well positioned to provide a platform to stimulate trade in the mining and industrial sectors in the Copperbelt region and for decision makers and professionals to use the trade show to network, exchange ideas, share information and develop partnerships."
In association with the Electra Mining Africa exhibition in Johannesburg, South Africa, CBM-TEC is organised jointly by Specialised Exhibitions Montgomery and Spintelligent, leading Cape Town-based trade exhibition and conference organiser, and the African office of Clarion Events Ltd, based in the UK.