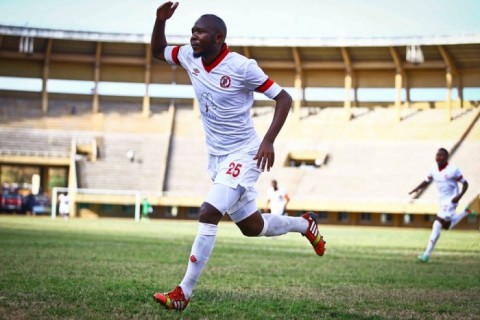 DEFENDER Christopher Munthali has been summoned to appear before the Football Association of Zambia (FAZ) player status and transfer committee today.
And the committee ruled that midfielder Jacob Ngulube is a Mufulira Wanderers player.
Ngulube ditched Wanderers last December and joined Nkana.
Ngulube, who is on loan from Damiano Soccer Academy, was influential in Wanderers' fifth place finish last season.
Both Power Dynamos and Nkana yesterday appeared before the Lombe Mbalashi-led committee but the matter was adjourned to today to allow Munthali exculpate himself.
Two conflicting contracts have emerged with Power in possession of the one that runs through to December 31, 2016 while the Nkana document states that the deal expired in December 2015.
On Monday, Munthali handed in his resignation letter to the Arthur Davies Stadium outfit and announced that he was joining Nkana.
FAZ communications manager Nkweto Tembwe said in Lusaka yesterday that the matter has been adjourned to today.
Tembwe said Munthali's case was deliberated on and the committee feels the player should be present.
"The case has been adjourned to tomorrow [today] 14:00 hours. It has been deliberated on and the committee feels the player needs to be present. Munthali has been summoned to come and appear, so he will be in tomorrow. The committee feels the player should be heard," he said.
Power were represented by vice-chairman George Lungu and secretary Ricky Mamfunda while the Nkana delegation comprised vice-chairman Patrick Njovu and secretary Ken Mwansa.
On Sunday, Nkana announced that Munthali had been on their payroll for the past two months although the player denied the assertion.