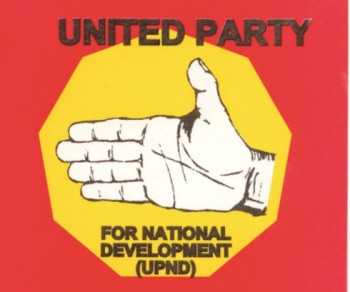 UPND WITH ITS TINY NUMBER OF MPs FAILS TO STOP CONSTITUTION PROCESS IN PARLIAMENT
Constitution Bills go through to next stage in Parliament
Parliament on Thursday evening passed the Constitution of Zambia Bill Number 16 and The Constitution of Zambia (Amendment) Bill Number 17 when they came up for second reading after heated debates from both sides of the House.
This was after Speaker Patrick Matibini had called for electronic voting shortly after the Parliamentary Committee on Legal Affairs Chairman Cornelius Mweetwa had presented the Committee reports which called for the withdrawal of the two bills as they did not meet the aspirations of the nation.
Mr Mweetwa said the Committee recommended that bills be withdrawn in its entirety to allow for further consultations and areas that need amendment.
But MMD Chief Whip Reuben Phiri Mtolo said the former ruling party has decided to vote for the bills as it will give Parliament a chance to thoroughly debate the draft constitution.
After the debates, 106 MPs voted in favour of the Bill Number 16 while 36 voted against with 4 abstaining.
109 MPs voted for The Constitution Amendment bill 17 of 2015, 35 voted against while two MPs abstained.
Both bills will be taken at Committee stage next week Thursday.
And Justice Minister Ngosa Simbyakula has thanked the MPs for the support and said Zambia is now on its way to having a new constitution.