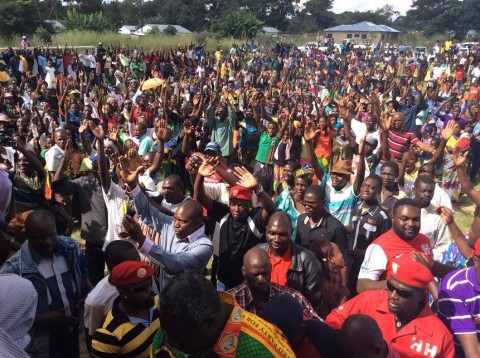 The desperation of the PF to hang on to power even when they are laying waste to the country has now led them to start committing crimes of issuing National Registration Cards, and possibly even Voters Cards, at their homes.
The case of the Kitwe Mayor Kelvin Sinyangwe who was issuing NRCs is not only a serious crime, but demonstrates clearly that we now have a group of criminals masquerading as leaders and seeking to rig next year's election in order to remain in power, even against the wishes of the Zambian people.
But the PF must know that their days are numbered and no amount of trickery will save them.
They must peacefully start packing up their offices and avoid any form of confrontation and acrimony that has sometimes characterised African elections.
We call on the Electoral Commission of Zambia and law enforcement agencies to investigate and address alleged malpractices which threaten the prospect of free and fair elections in 2016. We also call on them to communicate regularly and openly with the public and civil society on how such investigations are progressing and how the perpetrators are being punished.
It is such a coincidence that election materials are going missing in some areas, especially on the Copperbelt, at the same time that President Edgar Lungu also wants to camp their as if to supervise any irregularities going on.
The PF must be held responsible regardless of their status as ruling party. To give them special treatment is abuse of office, a serious crime in itself and a potentially fatal threat to our democracy.
We call on our fellow citizens to be law abiding and follow the procedure of obtaining these documents. We also call on them to remain peaceful but vigilant and ready to call out perceived malpractice until proper action is taken by the authorities.
Charles Kakoma
UPND Chairperson for Information and Publicity