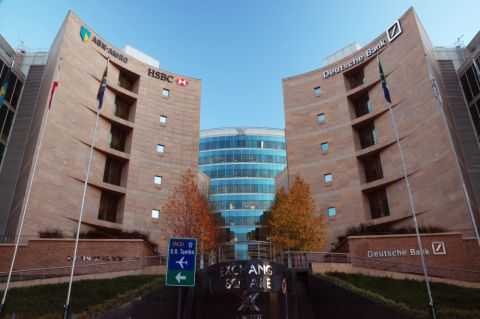 THE kwacha, which last week collapsed to an all-time low and was only 10 ngwee short of breaching the K11 psychological mark, is set for further fall this week if BoZ does not intervene.
Last week alone, the kwacha depreciated by 7.5 per cent as falling copper prices and a power crisis curb foreign currency inflows.
And FNB-Zambia has linked the current kwacha collapse to most companies converting their kwacha deposits into foreign currency.
Some bureaux in Lusaka quoted the stressed local currency at over K11 as the currency comprehensively posted a 41 per cent fall from January to date to make it the worst performing in the world among the currencies tracked by newswire Bloomberg.
By lunch time, against the US dollar on interbank, the kwacha was averaging K10.71 and K10.90 for bid and offer; the British pound was trading between K16.16 and K16.55 while the euro was pegged at K11.88 and K12.17 for bid and offer.
The South African rand was trading between K0.77 and K0.79 for bid and offer.
According to market sources, the fall of the kwacha against major convertible currencies has been aggravated by lack of intervention by Bank of Zambia through offloading of US dollars onto the local foreign currency market.
"Mid [this] week, we saw the kwacha take a huge beating in line with most emerging currencies but this kwacha fall has been consolidated by lack of intervention from Central Bank," a market source said on condition of anonymity. "Certainly, K11 is in sight and only intervention from the central bank may prevent that, but even that will just provide temporary sterilisation."
In an unprecedented move, in the first week of September, State House announced that the Ministry of Finance through the BoZ, would inject US$120 million to help halt the kwacha fall.
Although the US$120 million initially helped to halt the kwacha's rapid fall, the domestic currency is back on its depreciating trend.
And in its daily newsletter, FNB-Zambia stated that conversion of savings from kwacha to foreign currency, and not high local demand for dollar, was influencing the kwacha fall.
"We are not seeing much demand for the greenback in the local market but have seen most corporates converting kwachas into US dollars," stated FNB-Zambia, adding that sustained fall of the kwacha would lead to most importers converting their money to dollars as a safe haven.