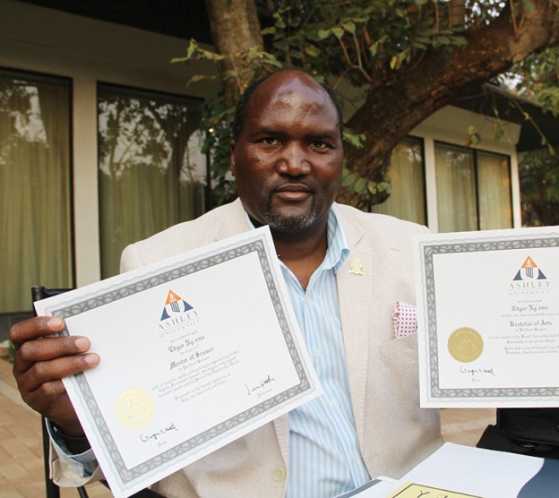 Prominent Lusaka Businessman Edgar Ngoma has been discharged from Morning Side Clinic in South Africa.
Dr Ngoma was discharged this morning and was treated for Pulmonary Pneumonia that made him experience difficulties in breathing.
Dr Ngoma confirmed his discharge from hospital to ZNBC News on Monday.
He said is now fine and has since pledged his support to Republican President Edgar Lungu.
Dr Ngoma said President Lungu has demonstrated exemplary leadership from the time he took over from late President Michael Sata.
He says this is because President Lungu has shown forgiveness and humility to all those that opposed his leadership during the transition period.
Dr Ngoma has also thanked President Lungu for ordering his evacuation to South Africa when he fell ill.
znbc