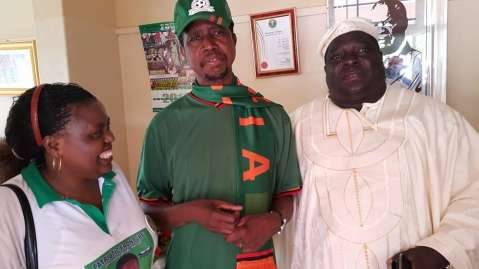 Government has dispelled a Post Newspaper story suggesting that football fans insulted and booed President Edgar Lungu during the Zambia – Gabon international friendly match on Tuesday night.
Government Spokesperson Chishimba Kambwili says it is not surprising that the Post Newspaper is the only media that carried a story claiming that the President was insulted and booed.
Mr. Kambwili says the Post Newspaper is known for pushing a well known anti government agenda.
He has since called on all well meaning Zambians to ignore such assertions with the contempt they deserve.
Mr. Kambwili said this in a statement released to ZNBC news in Lusaka.
The Minister said contrary to allegations by the Post Newspapers, the PF government under the leadership of President Lungu continues to enjoy national support as evidenced by victories in the January presidential election and the seven parliamentary by elections held in several constituencies this year.