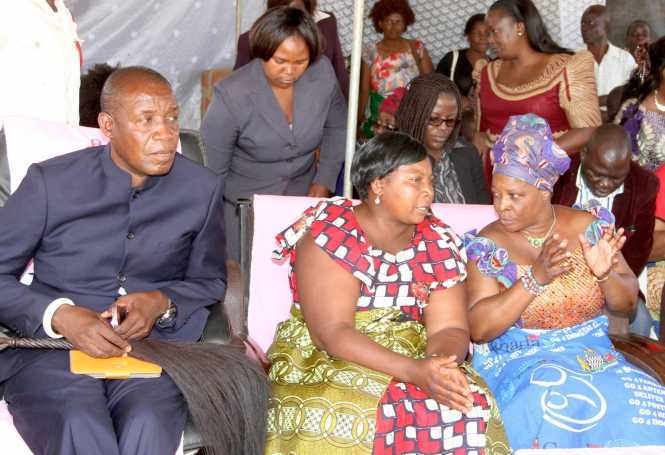 SENIOR Chief Shakumbila of the Sala speaking people of Mumbwa district has declared September 8, 2015 as "Esther Lungu Day" in his chiefdom in honour of the First Lady for being the first wife of a sitting President to visit the area.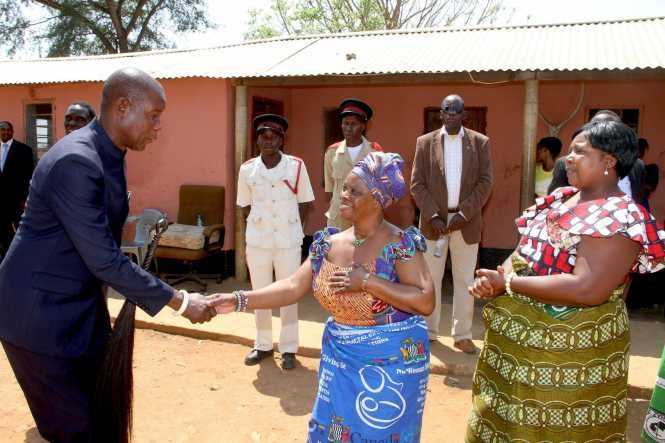 Chief Shakumbila made the declaration yesterday at his Chisalu palace when Mrs Lungu who was accompanied by members of the Ministers Spouses' Club and Central Province permanent secretary Edwidge Mutale visited the area for outreach programmes.
In accepting the honour bestowed on her, Mrs Lungu said she was humbled by the gesture by Chief Shakumbila and his wife Exildah, as well as the entire royal establishment for recognising her.
"On behalf of the President and the entire first family, I am really grateful. May the almighty God bless you," an elated Mrs Lungu said.
She urged Chief Shakumbila to discourage child marriages in his chiefdom and encourage his subjects to prioritise education for all children without exception.
She said girls who fall pregnant while at school, should not be married off, but rather should be encouraged to return to school after giving birth.
Mrs Lungu donated K5,000 to Chiefs Wives' Association, K3,000 for the re-opening of a night school in the area, and K21,000 to seven women clubs.
Earlier, Chief Shakumbila through his secretary Elias Lilanda, said his people were honoured when Mrs Lungu visited the area.
"The visit by the First Lady will be a memorable day and it will be celebrated every year on 8th September," he said
The traditional leader said the people were honoured that Mrs Lungu left State House to visit them.
zambiadailymail