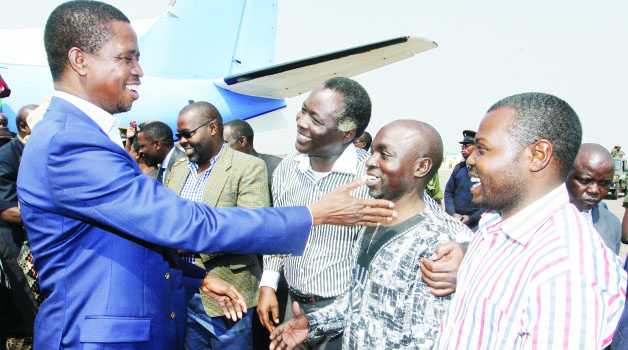 President, Edgar Lungu, says his government will not tolerate acts of sectionalism and violence particularly those which are ethnically or politically motivated.
President Lungu says people should not forget that the country's forefathers paid a high price for them to lay a firm foundation for us to coexist.
The President was speaking in Zambezi today when he officiated at this year's Likumbi Lya Mize traditional ceremony.
President Lungu appealed to traditional leaders to unite the country and be ambassadors in promoting peace and unity among the peoples.
The President said his government is resolute to drive the development agenda to all parts of the country.
President Lungu says he recorgnises the need to close the development gap between rural and urban areas by creating opportunities that will foster sustainable development.
The President said this can be done through economic growth and diversification.
And Senior Chief Ndungu of the Luvale people , says developmental projects such as the construction of the bridge across Zambezi River, construction of telecommunication towers and health facilities will unify the district.
ZNBC