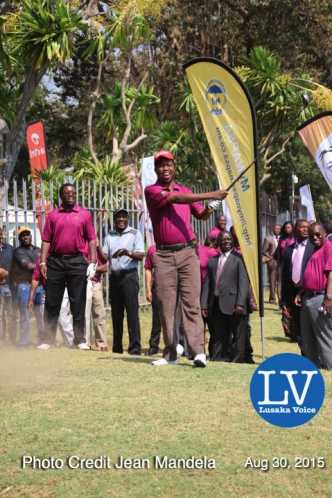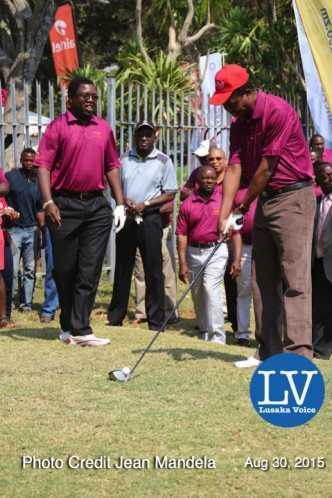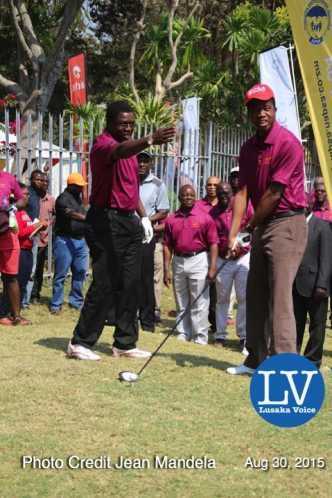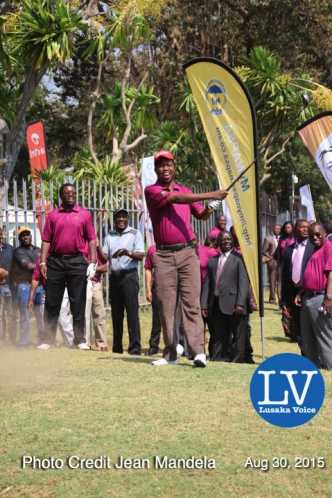 The 2015 State House Golf challenge tournament has teed off in Lusaka.
President Edgar Lungu teed off at 10:25 hours this morning.
The president who took time to mingle with some golfers on the golf course has indicated his intentions to start playing golf.
And organising committee chairperson Joe Malanji says the objective of the tournament is to raise funds for the ruling party's operations.
Malanji says the proceeds from the event will go towards party operations and some charitable organisations to be identified.
He says he is impressed with the turn-out, and that the water reticulation system on the golf course is currently being worked on to improve its appearance.
A total of 120 golfers are taking part in the golf challenge.
President Lungu and Justice minister Ngosa Simbyakula will grace the prize giving ceremony at State House later in the evening.
ZNBC